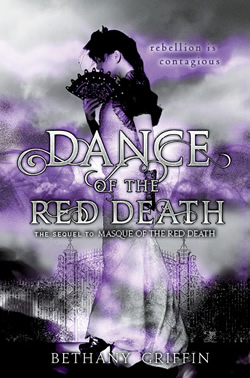 Everything is on fire.
Araby Worth's city is being torn apart by death, disease, and corrupt forces wanting to claim it for their own. She has lost her home. Her best friend is dying. Her mother has been kidnapped. The boys who made her feel something again has betrayed her. And her father may be a murderer.
But Araby has found herself.
Despite the death and destruction all around her, she will fight for herself, for her friends, for her city. Her rebellion will take her, finally, to the mad prince's palace, for the decadent –and sinister—masked ball. It could be a trap. It could be the end of them all. Or it could be the moment that Araby becomes the kind of hero she never dreamed she could be.
The tragic, dark, and steamy conclusion to Bethany Griffin's Masque of the Red Death saga.